How to Create a Facilities Preventive Maintenance Schedule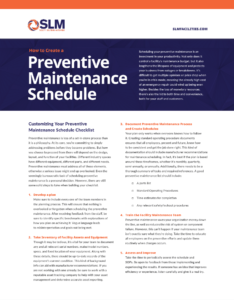 Scheduling your preventive maintenance is an investment in your productivity. Not only does it control a facility's maintenance budget, but it also lengthens the lifespans of equipment and protects your business from outages or breakdowns. While every building's needs are different, there are still some general areas to cover with a preventive maintenance plan. To get you started, download our recommended general checklist for facility maintenance.
Fill out the form to download your copy now!